As a wedding photographer, I get a lot of calls or enquiries from couples, their parents for photographing their perspective weddings, but with some couples, you know from the get go that these are the kind of people you'll get to enjoy a lot while being a witness of their big day.
Shweta and Parth's wedding was one such wedding I shot this year and I have received so much praise for this album that it has been overwhelming as well as reassuring of my own craft and instincts for capturing moments.
Since it was a four day long wedding, I have split the blog post in two sections starting off with the Mehendi ceremony where the groom also dropped in to have a couple of cans of beer but.
Friends and family of Shweta had arrived from different cities and it turned out to be a mix of traditional folk songs sung by her aunts and friends discussing the dance moves for the ring ceremony and cocktail party.
Each day's decor was done by a different team but still it felt so cohesive while being different. This beautiful cake was provided by arguably the best wedding cake maker of the town, Mouth Wide shut.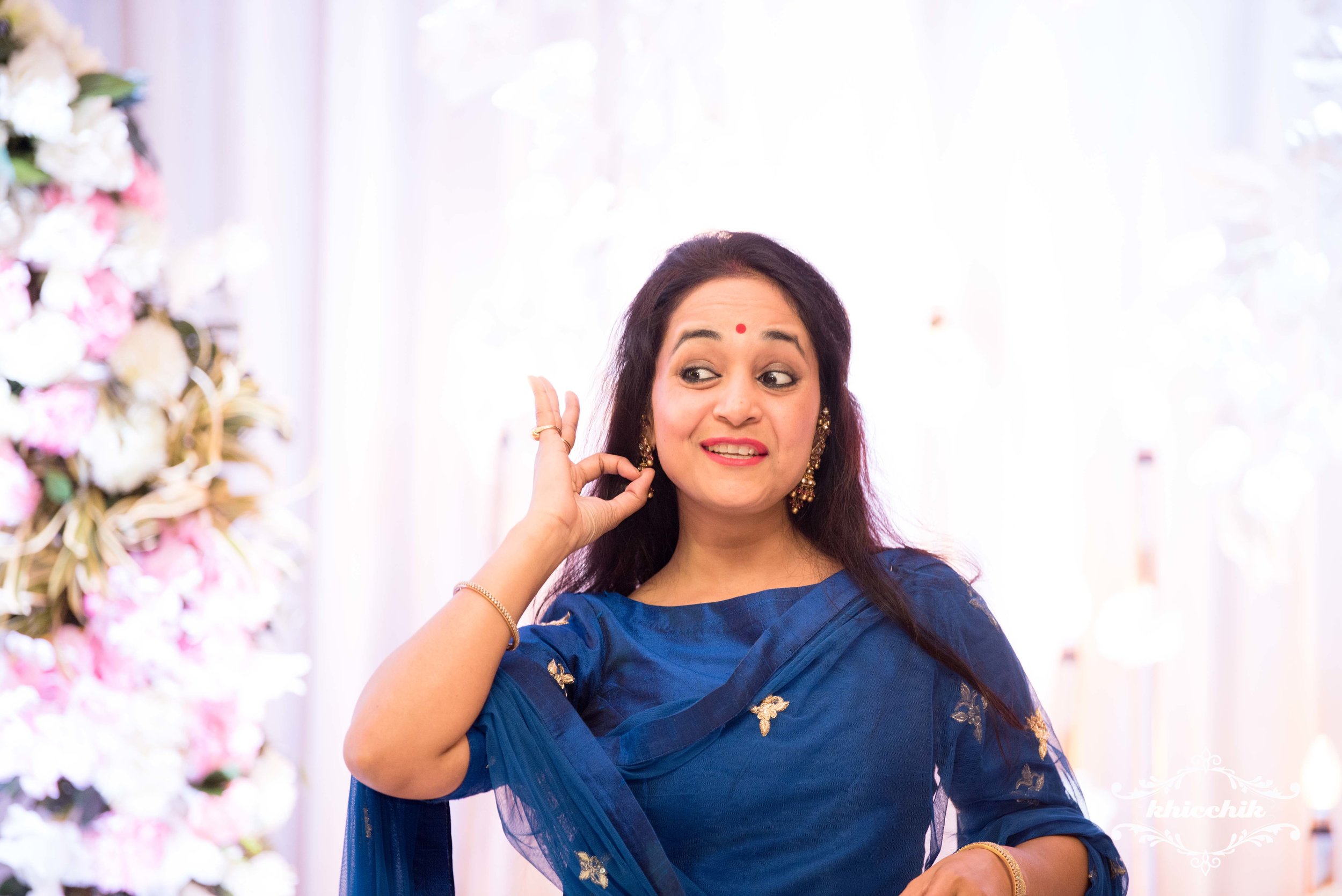 The crazy dance party went beyond the wee hours, even after we left the venue, which also resulted in Parth's swollen face the next day, but that's all okay, times and meets with friends from your childhood to adult life comes very few times.
Coming up next is their wedding day and how I clicked the most Unhappy picture of mine ever……